Are you planning a wedding or a special celebration? Enjoy it in the charming environment of pension Sileo
Are you looking for an exceptional place for a wedding feast and a ceremony, where you will feel really good? In this case, we will be happy to welcome you in our picturesque pension in the Western Tatras.
For the wedding guests, we have 2 rooms prepared: a restaurant and an outdoor terrace. The guests tend to enjoy the talks in the comfort of the restaurant while the outdoor terrace serves as a dance floor.
Your wedding ceremony can be planned in a church in the open-air museum Pribylina (both Church and civil), at an office, or under the sky at a wedding meadow. It all depends on you, the weather and the number of guests. An ideal wedding is up to 30 people, so we can comfortably accommodate you all.
Our tip:You will enjoy your wedding in pension Sileo the most in the times when it is possible to use the outter terrace. Dancing on the outter terrace in the middle of December would be a really bad idea.
Would you like a wedding in Sileo, but 30 people is not enough?
The customer is king. We will be happy to adapt. The largest wedding we have organized was at 150 people.. The following are the words of the bride:
Sileo isn't only about accommodation. It is a place where you will be returning thanks to the approach of the owners, which you can hardly find elsewhere. Owners with the best mood and approach, clean rooms, great meals, perfectly stocked up bar and all that wrapped up in a stunning environment.
Sileo was love at the first glance, and it caught our attention so much so, that we decided to plan the party of our life here – a wedding for 150 people directly in the garden of the pension. Great personnel that loves challenges greatly helped us with the realization (mobilizing almost the entire Rachkova valley). Thanks to all this, even the guests will smile at the memory of attending this 3-day wedding festival.
Kristína,
Bratislava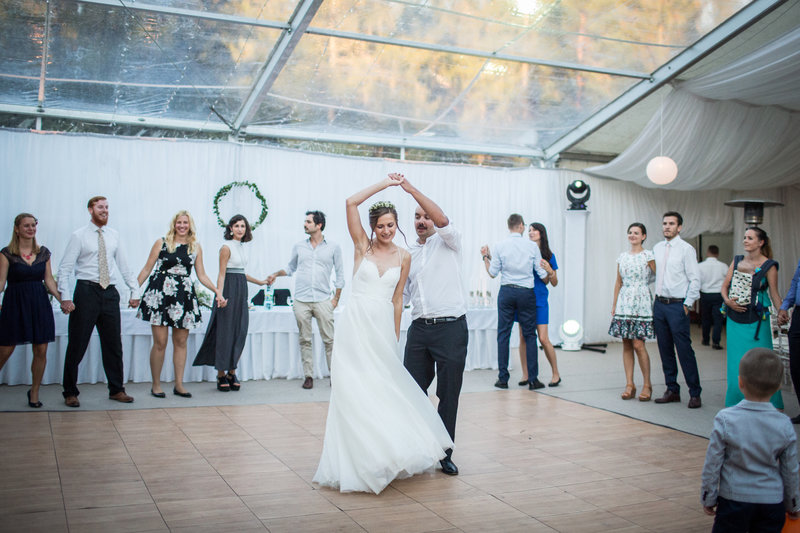 We are here for you
During the wedding, the Pension Sileo is only yours. No other guests will be interrupting you. Only 18 people are required for the pension to be closed from the outside exclusively for you.
Note:We offer the wedding as a weekend event only (after all, who would like to get married on Tuesday, right? :)). Seriously now, when it comes to weddings our condition is accommodation for two nights. But let's be honest here, with the beautiful scenery around the pension and all the activities you can experience with us, it would be a shame to go away the next day.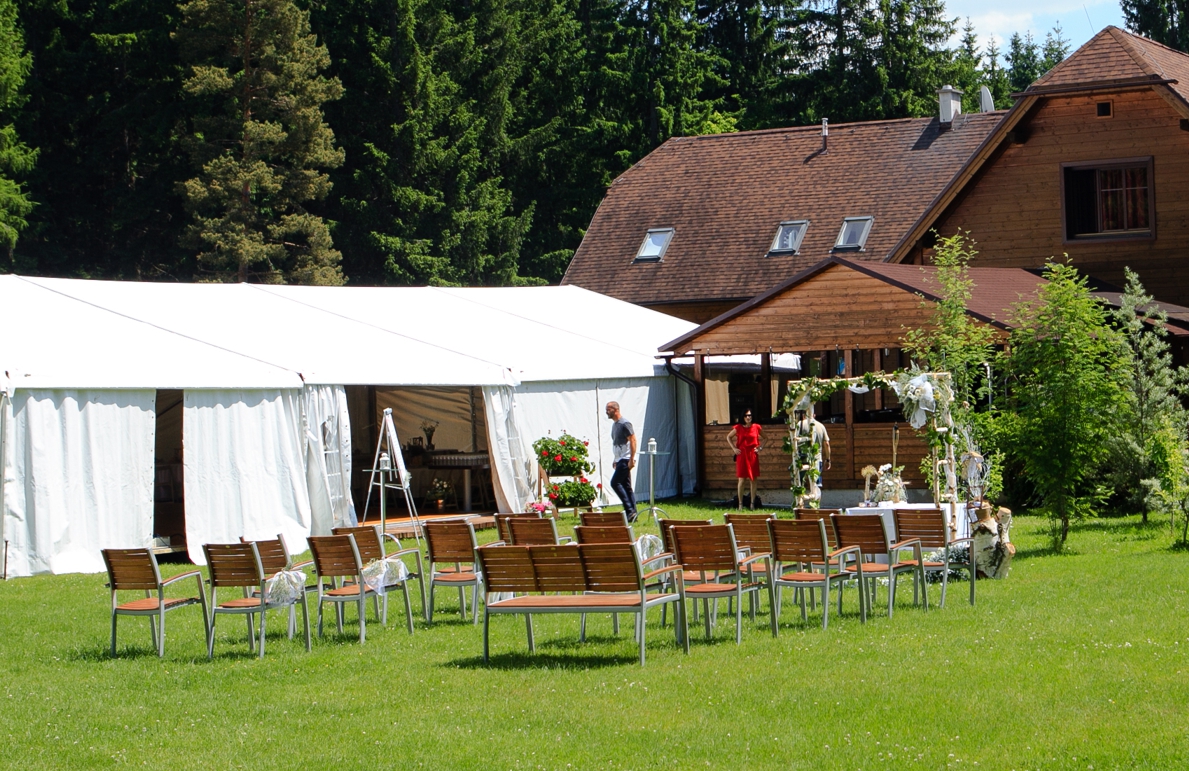 Food specifically prepared for your taste buds
What kind of hosts would we be, if we wouldn't have prepared the meals you want?
We will be happy to prepare anything for you, however we must outline that the most favorite meals of our wedding guests is traditional Slovak cuisine in modern design. And then, the second dinner is prepared on a grill.
Note: We love good meals, therefore we do not use any semi-finished products nor thickeners (and so even a coeliac person can taste every sauce).
We don't put limits for you
Would you like to bring your own dessert and a cake? In Sileo, we understand our customers and thus we do not want to create any senseless restrictions for you.
We will be glad if you leave the desserts and cake to us, but since the wedding day is your day, it is your decision to make.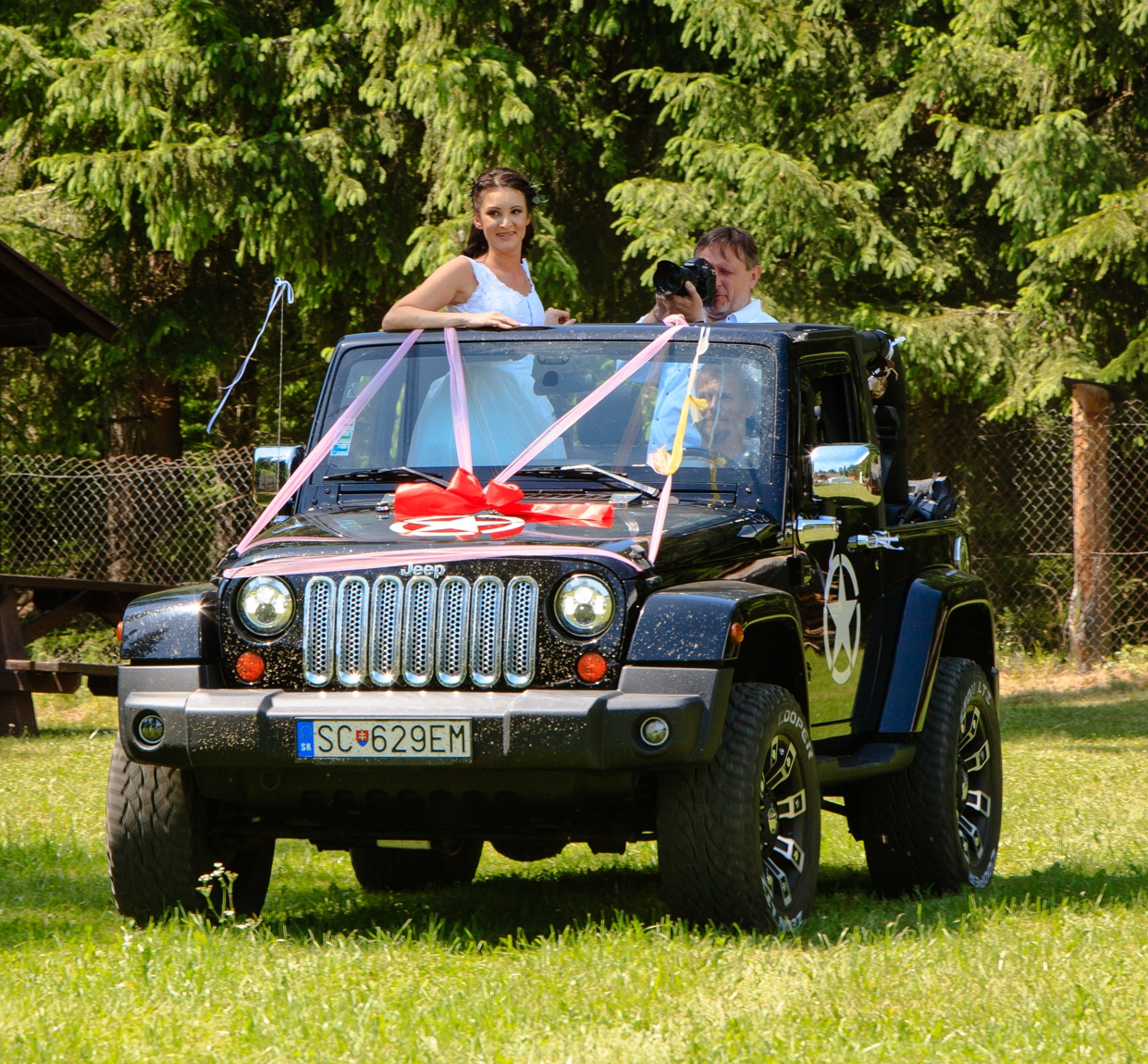 Even children will be satisfied
For the little guests, we will gladly prepare half a serving of each meal, or even a separate menu. (Last time, even the adults praised the children's menu. :))
Do you want to enjoy the wedding fully and without any worries?
In that case we'll happily prepare a separate program for your children. Their entertainment will be prepared by our planners. We have a variety of games prepared for them, there are also courts, children playgrounds as well as a slackline.
Your children will have fun while you can fully concentrate on the guests and dances.